Asociando el estatus socio económico y el rendimiento académico en el distrito Chone
Palabras clave:
Análisis de conglomerados, Análisis discriminante, Educación secundaria, K-medias, Educación colegial
Resumen
El objetivo de la investigación fue evaluar la relación ESE y el rendimiento de los estudiantes de cuatro unidades educativas del distrito 13D07 Chone-Flavio Alfaro. Se aplicó una encuesta semiestructura dirigida a 120 estudiantes, 120 madres de familia y 80 padres de familia de tercer curso del Bachillerato. Técnicas: K-medias, análisis de conglomerados, análisis discriminante y comparaciones no paramétricas. Estudiantes con alto ESE mostraron que, en las familias chonenses en las unidades educativas seleccionadas, la ocupación materna tuvo más efecto positivo en el logro de los jóvenes que otras medidas de ESE. Con un nivel bajo de ESE: a menor ocupación del padre, menos se ayuda en las tareas de educación. La relación entre el rendimiento académico y el ESE de los estudiantes, siendo un punto en las discusiones sobre la mejora de la calidad educativa. Los resultados demuestran la importancia de evaluar múltiples componentes de ESE en futuras investigaciones.
Citas
Alordiah, C. O., Akpadaka, G., & Oviogbodu, C. O. (2015). The Influence of Gender, School Location and Socio-Economic Status on Students' Academic Achievement in Mathematics. Journal of Education and Practice, 6(17), 130-136.
Altschul, I. (2012). Linking socioeconomic status to the academic achievement of Mexican American youth through parent involvement in education. Journal of the Society for Social Work and Research, 3(1), 13-30.
Bacallao, M. L., & Smokowski, P. R. (2007). The costs of getting ahead: Mexican family system changes after immigration. Family Relations, 56(1), 52-66.
Baker, D. P., Goesling, B., & LeTendre, G. K. (2002). Socioeconomic status, school quality, and national economic development: A cross-national analysis of the "Heyneman-Loxley effect" on mathematics and science achievement. Comparative education review, 46(3), 291-312.
Ball, S. J., & Thawer, S. (2018). Nodes, Pipelines, and Policy Mobility: The Assembling of an Education Shadow State in India. The Wiley Handbook of Global Educational Reform, 71-86.
Butler, S. M., Beach, W. W., & Winfree, P. L. (2008). Pathways to economic mobility: Key indicators. Economic mobility project.
Bortz, J., Schuster, C. (2011). Statistik für Human-und Sozialwissenschaftler: Limitierte Sonderausgabe; 7th edition. Springer-Verlag.: Berlin, Heildelberg, New York, pp. 80-120.
Bradley, R. H., & Corwyn, R. F. (2002). Socioeconomic status and child development. Annual Review of Psychology, 53(1), 371-399.
Cañadas-López, Á., Rade-Loor, D., Domínguez-Andrade, J. M., Vargas-Hernández, J. J., Molina-Hidrovo, C., Macías-Loor, C., & Wehenkel, C. (2017). Variation in seed production of Jatropha curcas L. accessions under tropical dry forest conditions in Ecuador. New Forests, 48(6), 785-799.
Cañadas-López, Á., Rade-Loor, D. Y., Siegmund-Schultze, M., Iriarte-Vera, M., Domínguez-Andrade, J. M., Vargas-Hernández, J., & Wehenkel, C. (2018). Productivity and oil content in relation to jatropha fruit ripening under tropical dry-forest conditions. Forests, 9(10), 611.
Cañadas, L. El mapa Ecológico y Bioclimático del Ecuador; Editores Asociados Cia. Ltd.: Quito, Ecuador, 1983; pp. 50–120.
Coleman, J. S., Campbell, E., Hobson, C. J., McPartland, J., Mood, A., Weinfeld, F. D., & York, R. L. (1966). Equality of Educational Opportunity (US Government Printing Office, Washington, DC).
Conger, R. D., & Donnellan, M. B. (2007). An interactionist perspective on the socioeconomic context of human development. Annual Review of Psychology, 58, 175-199.
Crockett, L. J., Brown, J., Russell, S. T., & Shen, Y. L. (2007). The meaning of good parent–child relationships for Mexican American adolescents. Journal of Research on Adolescence, 17(4), 639-668.
Duncan, G. J., & Brooks‐Gunn, J. (2000). Family poverty, welfare reform, and child development. Child development, 71(1), 188-196.
Elliott, L., & Bachman, H. J. (2018). SES disparities in early math abilities: The contributions of parents' math cognitions, practices to support math, and math talk. Developmental Review, 49, 1-15.
Eivers, E., Close, S., Shiel, G., Millar, D., Clerkin, A., Gilleece, L., & Kiniry, J. (2010). The 2009 national assessments of mathematics and English reading. Dublin: Stationery Office.
Farooq, M. S., Chaudhry, A. H., Shafiq, M., & Berhanu, G. (2011). Factors affecting students' quality of academic performance: a case of secondary school level. Journal of Quality and Technology Management, 7(2), 1-14.
Gershoff, E. T., Aber, J. L., Raver, C. C., & Lennon, M. C. (2007). Income is not enough: Incorporating material hardship into models of income associations with parenting and child development. Child evelopment, 78(1), 70-95.
Haag, N., Heppt, B., Stanat, P., Kuhl, P., & Pant, H. A. (2013). Second language learners' performance in mathematics: Disentangling the effects of academic language features. Learning and Instruction, 28, 24-34.
Hauser, R. M. (1994). Measuring socioeconomic status in studies of child development. Child Development, 65(6), 1541-1545.
Hidalgo-Bastidas, J. P., & Boelens, R. (2019). The political construction and fixing of water overabundance: rural–urban flood-risk politics in coastal Ecuador. Water international, 44(2), 169-187.
Hill, N. E., & Tyson, D. F. (2009). Parental involvement in middle school: a meta-analytic assessment of the strategies that promote achievement. Developmental Psychology, 45(3), 740.
Jury, M., Smeding, A., Stephens, N. M., Nelson, J. E., Aelenei, C., & Darnon, C. (2017). The experience of low‐SES students in higher education: Psychological barriers to success and interventions to reduce social‐class inequality. Journal of Social Issues, 73(1), 23-41.
Kao, G., & Thompson, J. S. (2003). Racial and ethnic stratification in educational achievement and attainment. Annual Review of Sociology, 29(1), 417-442.
Ministerio de Educación del Ecuador (2019). Informe de Rendición de Cuentas Coordinación Zonal 4, Distrito 13D07, Enero-Diciembre 2018. Disponible online: https://educacion.gob.ec/wp-content/uploads/downloads/2019/02/13D07-INFORME-EJECUTIVO-DE-RENDICION-DE-CUENTAS-2018.pdf
Instituto Nacional de Estadística y Censo (INEC). III Natural Agricultural Census, 2010. disponible online: http://anda.inec.gob.ec/anda/index.php/catalog/266(accessed on 23 November 2016).
Nguyen, Q. C., Schmidt, N. M., Glymour, M. M., Rehkopf, D. H., & Osypuk, T. L. (2013). Were the mental health benefits of a housing mobility intervention larger for adolescents in higher socioeconomic status families?. Health & place, 23, 79-88.
OECD, Development. Programme for International Student Assessment, Organització de Cooperació i Desenvolupament Econòmic, ISEI IVEI., OCSE., OECD Staff, ... & Consell Superior d'Avaluació del Sistema Educatiu (Catalunya). (2004). PISA Learning for Tomorrow's World: First Results from PISA 2003 (Vol. 659). Simon and Schuster.
Orfield, G., Losen, D., Wald, J., & Swanson, C. B. (2004). Losing our future: How minority youth are being left behind by the graduation rate crisis. Civil Rights Project at Harvard University (The).
Parra‐Cardona, J. R., Córdova, D., Holtrop, K., Villarruel, F. A., & Wieling, E. (2008). Shared ancestry, evolving stories: Similar and contrasting life experiences described by foreign born and US born Latino parents. Family Process, 47(2), 157-172.
Roberts, G., & Bryant, D. (2011). Early mathematics achievement trajectories: English-language learner and native English-speaker estimates, using the Early Childhood Longitudinal Survey. Developmental Psychology, 47(4), 916.
Santiago, C. D., Wadsworth, M. E., & Stump, J. (2011). Socioeconomic status, neighborhood disadvantage, and poverty-related stress: Prospective effects on psychological syndromes among diverse low-income families. Journal of Economic Psychology, 32(2), 218-230.
Schiller, K. S., Khmelkov, V. T., & Wang, X. Q. (2002). Economic development and the effects of family characteristics on mathematics achievement. Journal of Marriage and Family, 64(3), 730-742.
Sirin, S. R. (2005). Socioeconomic status and academic achievement: A meta-analytic review of research. Review of educational research, 75(3), 417-453.
White, K. R. (1982). The relation between socioeconomic status and academic achievement. Psychological bulletin, 91(3), 461.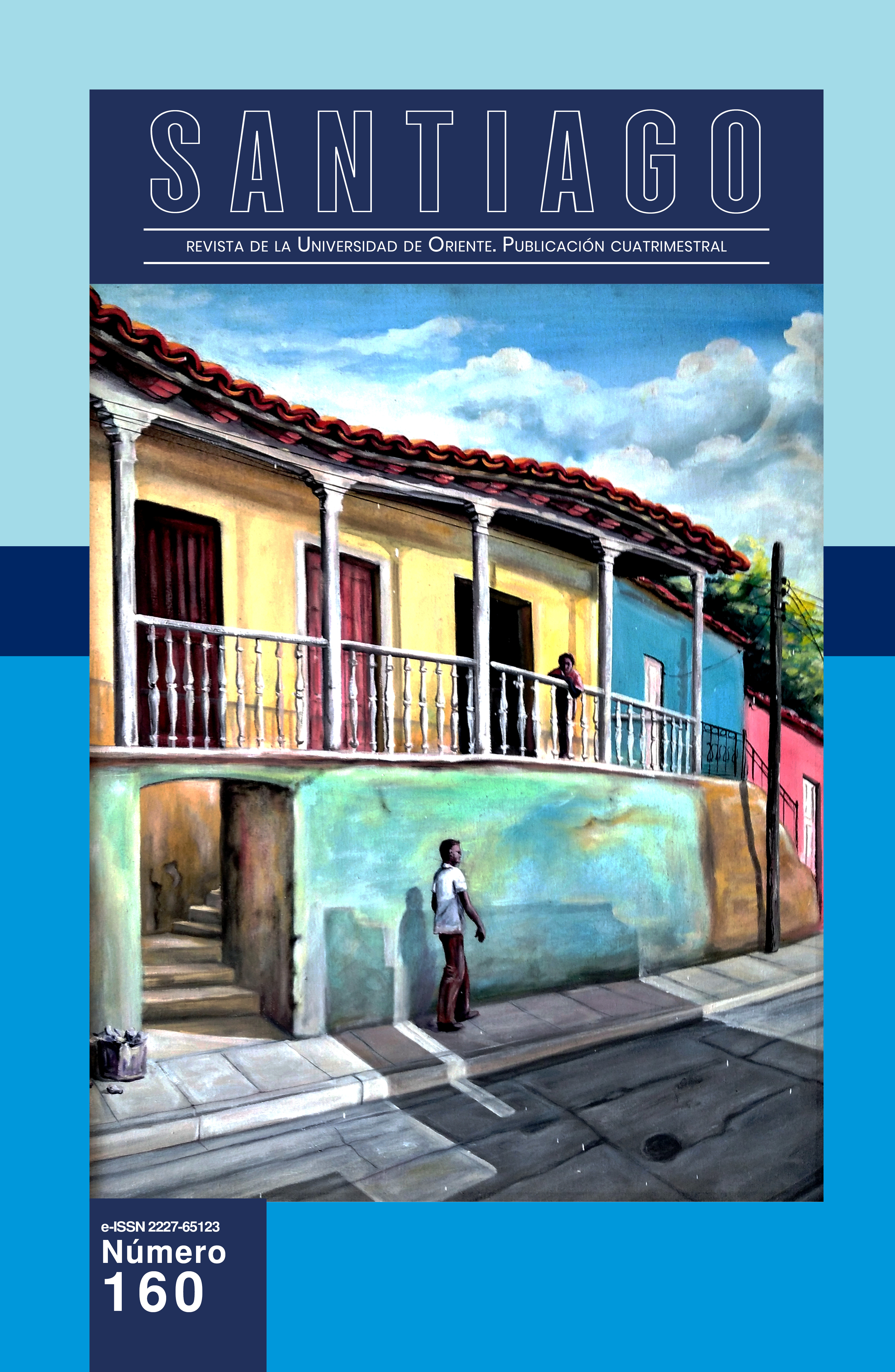 Descargas
Licencia
Derechos de autor 2023 Nancy Evelina Intriago-Cusme, María Patricia García-Vera , Enrry Cox-Figueroa, Richard Eduardo Sánchez-Bravo
Esta obra está bajo una licencia internacional Creative Commons Atribución-NoComercial-SinDerivadas 4.0.
CC Reconocimiento-NoComercial-SinObrasDerivadas 4.0